People love the arena renderings, even if the actual buildings seldom end up looking quite like the original drawings, so here you go. Courtesy of the San Francisco Business Times, renderings of the latest Golden State Warriors arena plans: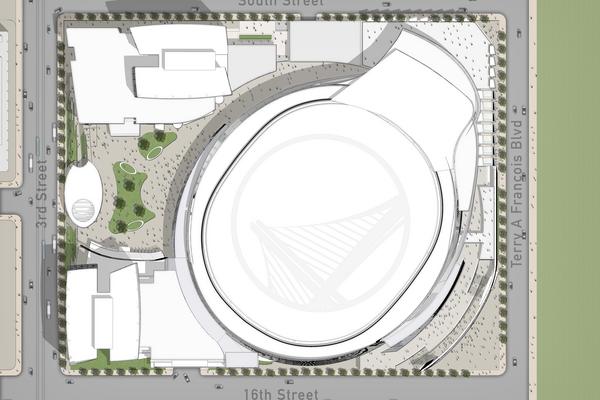 Toilet bowl? Trash can lid? The Piazza del Campo in Siena, Italy? (Snohetta designer Craig Dykers actually compared the design to one of these three — see if you can guess which!)
Okay, this doesn't actually show us much of anything of what the arena will look like to humans who aren't paragliding overhead. (Snohetta didn't release any ground-level renderings.) You can see where two 160-foot office towers would go (only a bit taller than the arena itself), but other than that, for now you'll just have to imagine yourself being one of those teensy dots looking up at the building.