Apologies for not posting any recent photos of the mess that is Wrigley Field as opening day approaches. Fortunately, Deadspin has us covered, with a full gallery of Wrigley bleachers destruct-o-porn courtesy of their readers. This is probably the wrecked-est looking one: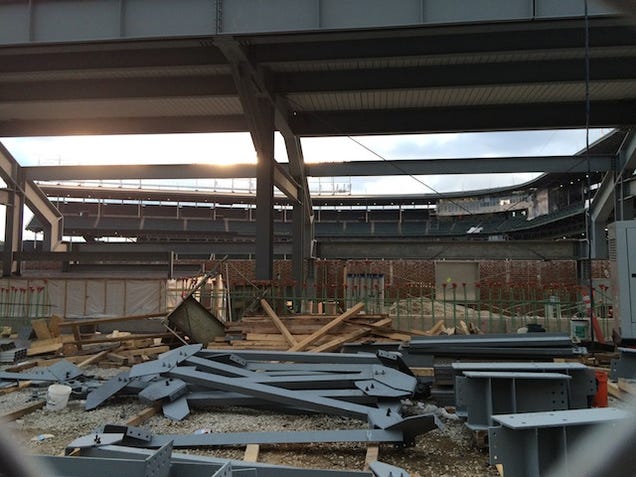 Of course, fans on opening day (just nine days away, people! on national TV!) won't see all this mess, because Cubs management has a great idea to take care of that:
The Cubs are considering covering the incomplete bleachers with a tribute to late Hall of Famer Ernie Banks, Ricketts said, but nothing has been finalized.
The Ernie Banks Memorial Tarp — I can hardly wait.