Washington's NFL team may not know where it wants to build a stadium or how it would be paid for, but that's not going to stop them from releasing photos of a model of how it would look, to 60 Minutes for some reason: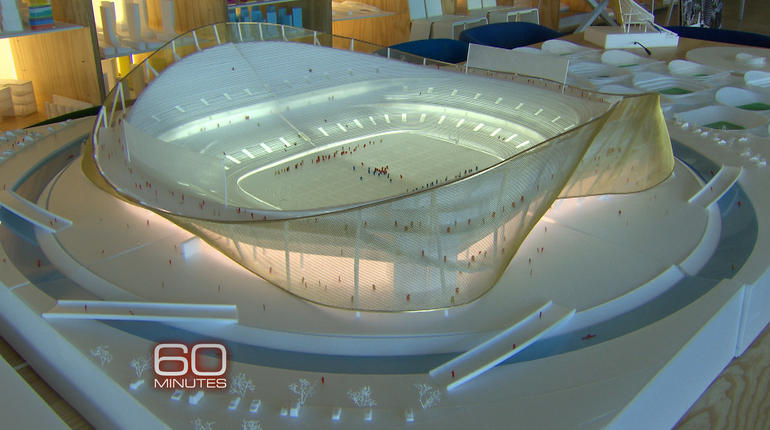 That sure looks like something stadium-like all right. Though it doesn't seem to have any concourse space for buying food inside (just ramps upon ramps, and no escalators or elevators?), and it has a freaking moat around it with people kayaking in it, spanned only by a handful of bridges that are going to be completely overwhelmed by crowds before and after games, and fans will end up being crushed by the crowds and falling into the moat oh god oh god the humanity…
There is zero chance that this stadium will actually be built this way, but the model enables team owner Daniel Snyder to do two things: Get national TV coverage for his campaign to get somebody in the D.C. area to build him a new stadium, and link his team to "starchitect" Bjarke Ingels, which is so much better than being linked to genocide. Meanwhile: vaporkayaks!