We now have photographic evidence of how far construction has yet to go at the Hartford Yard Goats' new Dunkin' Donuts Park, thanks to one Baseballparks.com blogger Joe Mock, who poked around with his camera on Monday, and Yard Goats owner Josh Solomon, who led an NBC Connecticut reporter on a tour of the unfinished ballpark. And it ain't pretty: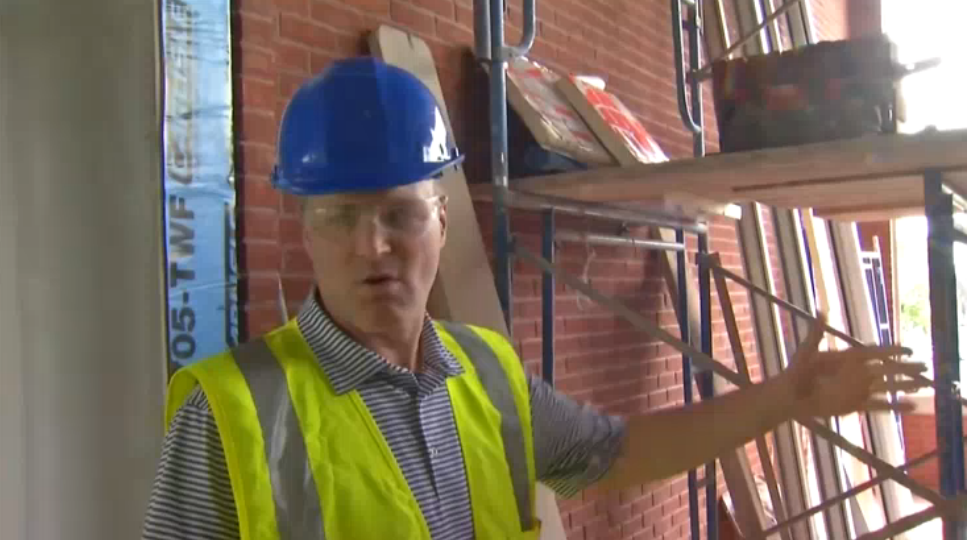 That looks pretty bad — stairwells without railings, missing outfield wall padding, bathrooms without ceiling tiles and in some cases toilets. But this, from the NBC Connecticut story, sounds even worse:
In the VIP area, the ceiling ends about a foot before the wall does heading into an outdoor area and there are sprinklers below installed light fixtures…

There are sections of seats that were supposed to be installed in the outfield that instead have had concrete poured over them.
I don't even know what that means — they dumped a load of concrete on top of actual seats? or they poured solid concrete in areas that were supposed to have spaces left for seat installation? — but either way, it's not good. If you have a chance to wager on the eventual home opening date for the Yard Goats, bet the over.