New renderings for the Washington Wizards practice facility (and Mystics home arena) to be built with at least $50 million in city money were released yesterday, and, I'm sorry, what?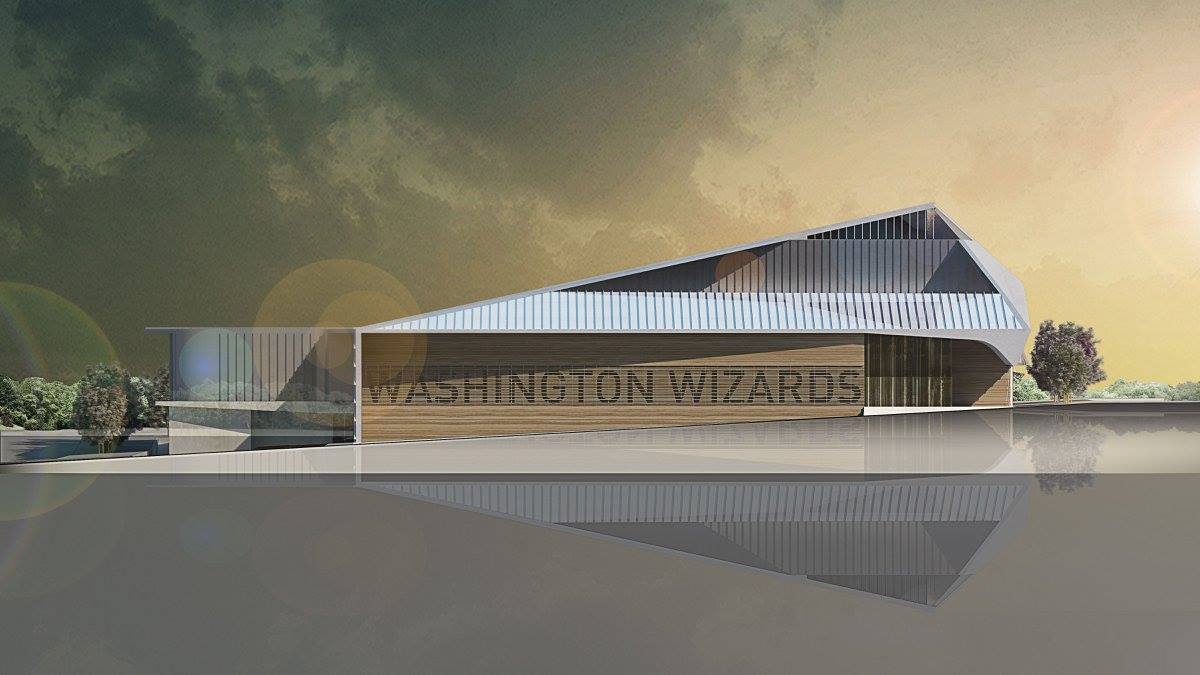 The new arena will apparently be surrounded by a massive frozen pond, or maybe a thin coating of a liquid polymer. Fortunately, no one will be around to try to walk on it, since that could get ugly.
Is that a WNBA player? If so, why is she wearing so much makeup? What's suspending the banner (?) in midair like that? And why on earth is there a film reel countdown projected (?) on a brick wall? What is it counting down to? Will there be any concession stands, or will the whole place just feel like an empty hotel lobby?
The most important part of any new development: lens flare.
Put it all together and you have … dear lord. At least the rest of human civilization appears to have been destroyed in whatever cataclysm turned the very ground into a shiny flat surface, so no one will be around to see this. When the aliens land, though, they're going to be disappointed that there's nowhere to buy any curly fries.