"Correlation does not imply causation" is one of the basic principles of statistics and logic — basically, just because your alarm goes off every morning right before sunrise doesn't mean the sun is controlled by your alarm clock. Yet journalists and (especially) people putting together reports to promote their businesses forget it time after time after time.
In unrelated news, this: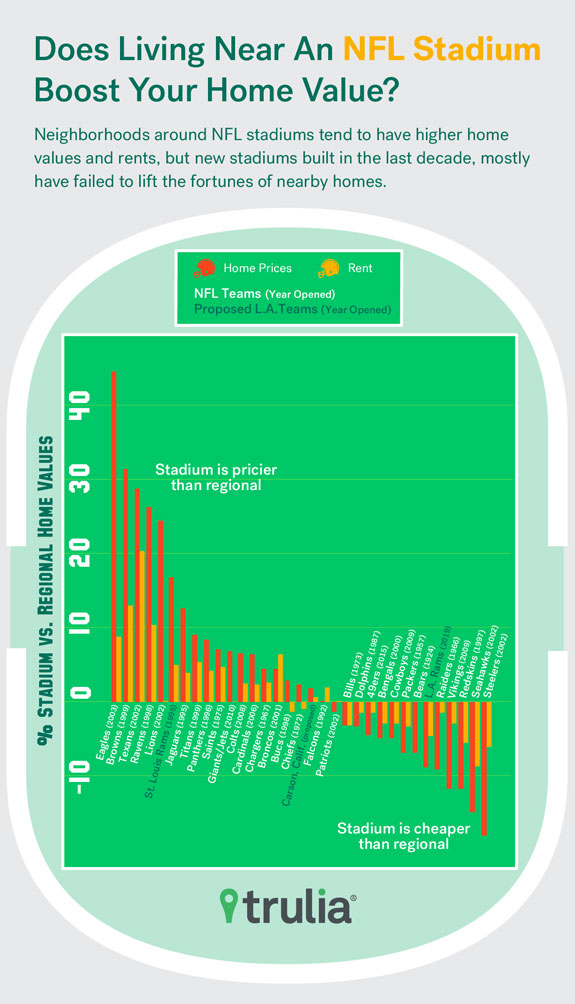 Feel free to explicate on your own conclusions from this, but I'm going with "don't go to a real estate listings site for your sports stadium economic analysis." Or for proper use of commas.