The Calgary city council is set to vote today on reopening talks with the Flames owners about a new hockey arena as part of an "entertainment district" — presumably this won't include discussions just yet on how much the city would have to pay for one, since that only gets people upset — and just in time, the city-owned Calgary Municipal Land Corporation has issued some fresh renderings:
Okay, that looks like an arena of some kind, certainly. It's an unusual touch for renderings to show passersby bundled up against a driving snowstorm, but I guess that's how we know that it's Canada, if the Canadian flag didn't tip us off.
Anything of the interior?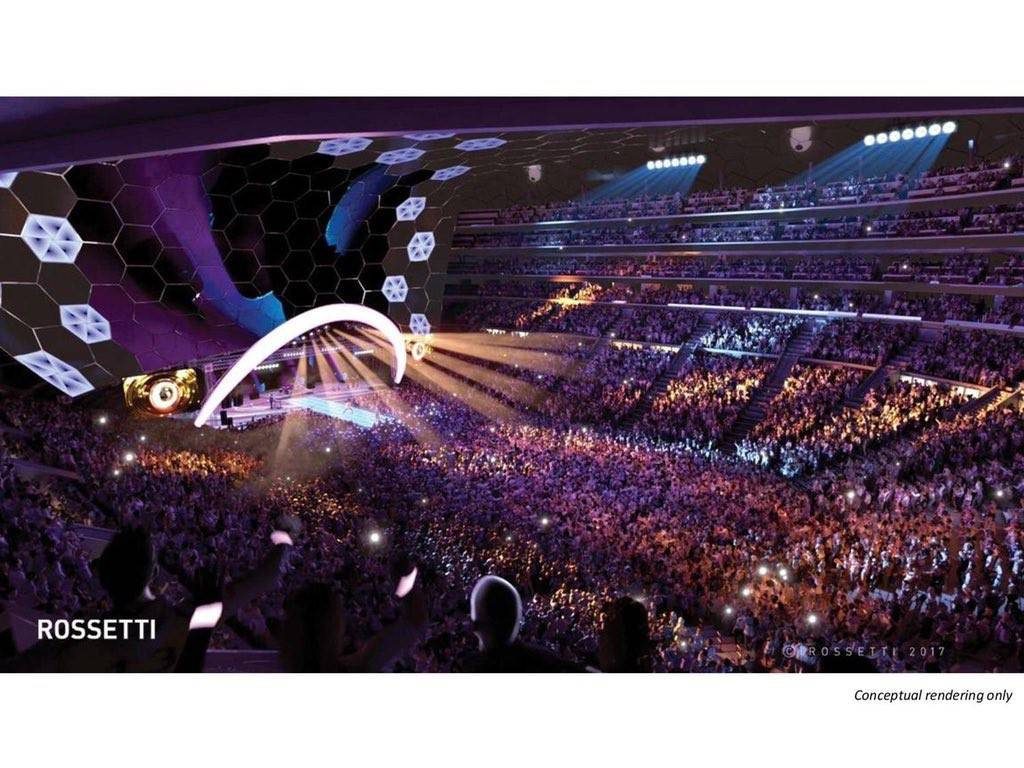 GAHHHHHHHHHHHHHH!
Okay, so the plan is apparently for Calgary to build an arena not just for hockey, but also for portals into adjacent dimensions, from which will extrude a warped version of space-time that will inexorably start to cover the walls and ceiling of the new venue, en route to engulfing all of Calgary, and eventually, our entire universe. Fortunately a lucky few fans will be able to use their glowing wrist bracelets to teleport to safety just in time, but for the rest of us, there will be no escape. Also, those upper-deck seats look like they have terrible sightlines.